Here is a list of our current animals available for adoption:
If you are interested in any of our dogs please fill out a pre-adoption application and email it to the kennel.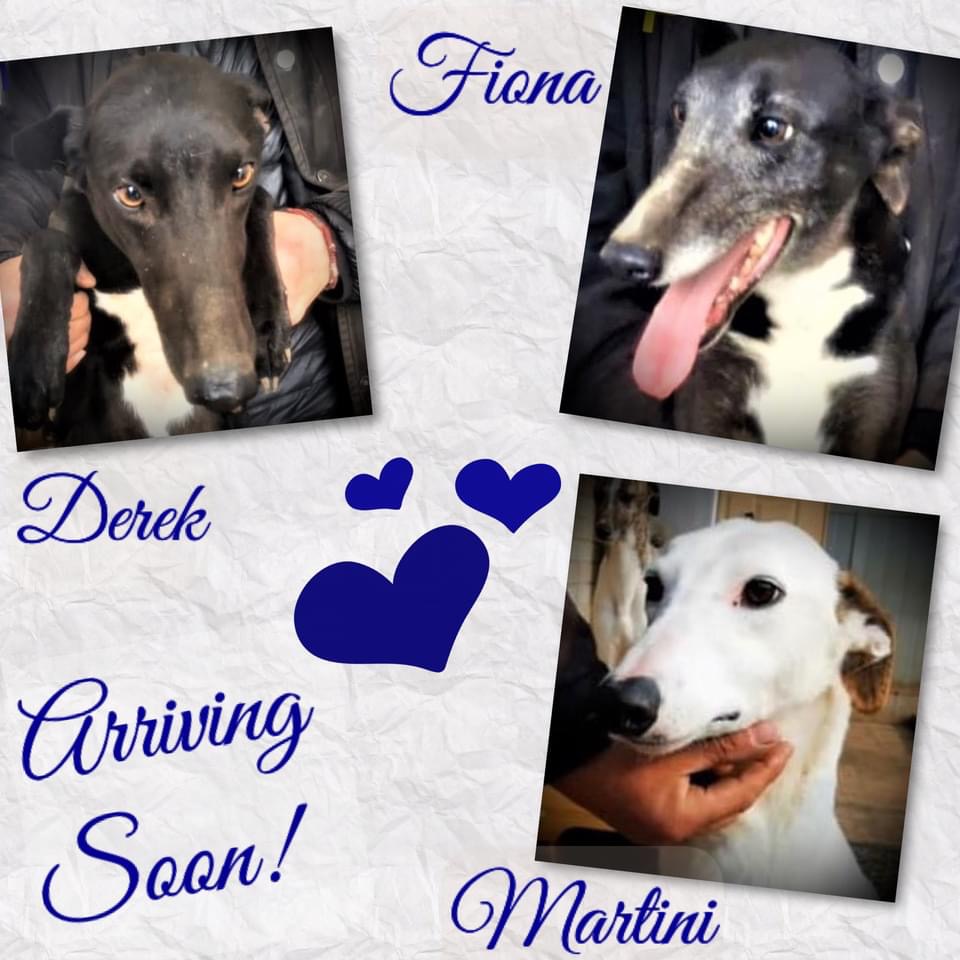 We are expecting 3 Greyhounds from China around April 1st. ( The flight was cancelled and we haven't received a new date yet)
Greyhounds, Salukis and Kentucky Dogs are coming throughout June.
All dogs will have to be isolated and vetted before they will be available for adoption.
Stay tuned or follow our Facebook or Instagram page for more details.