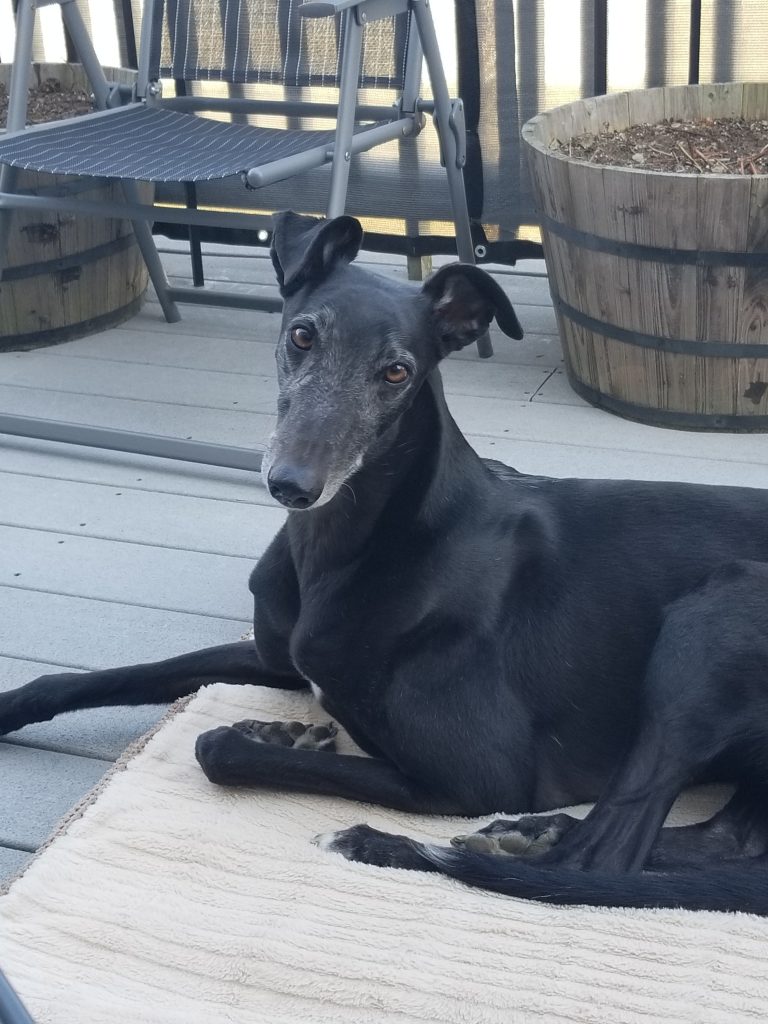 Welcome!
Greyhound Friends is a 501(c)(3) nonprofit organization and greyhound adoption shelter based in Hopkinton, Massachusetts. Founded in 1983, we are dedicated to placing greyhounds and other dogs in responsible, loving adoptive homes, as well as educating the public about the greyhound breed and generally promoting animal welfare through educational & outreach programs.
Consistent with this mission, over the past 35 years Greyhound Friends has grown to include a community of adopters, greyhound rehoming advocates, and dog welfare supporters working locally, nationally, and internationally. Through the dedicated efforts of its staff, volunteers, and supporters, the organization has rehomed over 10,000 dogs.
Thanks to the generous support of our donors and sustainers, the Greyhound Friends adoption kennel has reopened for adoptions after a comprehensive upgrade of it's facility.
We invite prospective adopters to download and complete a Preadoption Application and schedule a visit to meet our available dogs. We are not taking applications for Greyhounds at this time due to an extensive waiting list. Mixed breed dogs will be arriving on a regular basis throughout the summer. As of 01/01/2021 our adoption fee will be $450 for domestic dogs and $650-$1000 for international dogs depending on transportation costs.
Join our email list and follow us on Facebook or Instagram for the latest updates and news.
Contributions in any amount are greatly appreciated.
We rely on your continued support to help these deserving dogs – Thank you!
Announcements:
Greyhound Friends Fall 2021 Open House
Thank you to everyone who visited or participated in our open house last weekend! Your support means a lot to our organization and of course, it's always great to see all the dogs together in one spot.