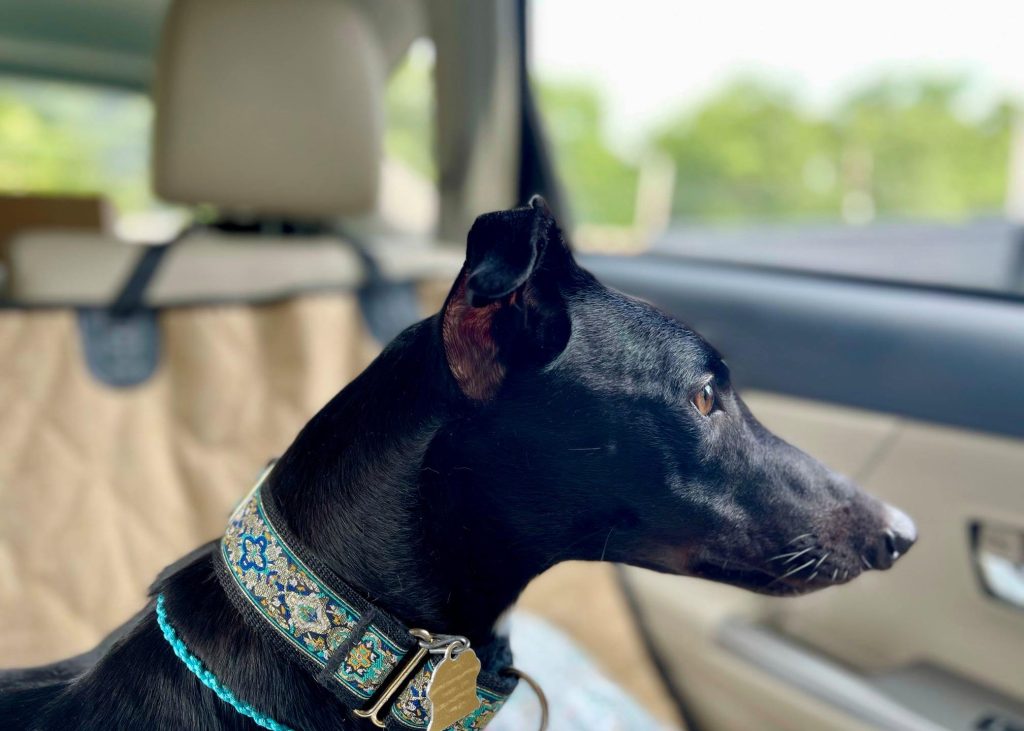 Welcome!
Greyhound Friends gets homeless dogs home – especially purpose-bred dogs like sighthounds and sporting dogs who are overbred or discarded when no longer useful. We adopt dogs to responsible, loving homes in Massachusetts and throughout New England. We also work to educate the public about the need for adoption and humane treatment of dogs everywhere.
If you want to adopt, please download and complete a Preadoption Application and schedule a visit to meet our available dogs. Greyhounds, sighthounds, hounds and mixed breed dogs are arriving on a regular basis. Our adoption fee is $450 for domestic dogs, $650 for Portuguese dogs, and $1000 for Irish dogs due to higher transportation costs.
Join our email list and follow us on Facebook or Instagram for the latest updates and news.
You can turn compassion into action by making a contribution in any amount. Please consider becoming a Sustainer by making a monthly gift, automatically through your credit card or PayPal, using the Donate button above. All contributions are greatly appreciated and help dogs right away.
Fueled by the kind support of dog-loving friends, we are here for dogs who need us.
Greyhound Friends is committed to creating a diverse environment and is proud to be an equal opportunity organization. All qualified applicants will receive consideration without regard to race, religion, gender, gender identity or expression, sexual orientation, national origin, genetics, disability, age, or veteran status.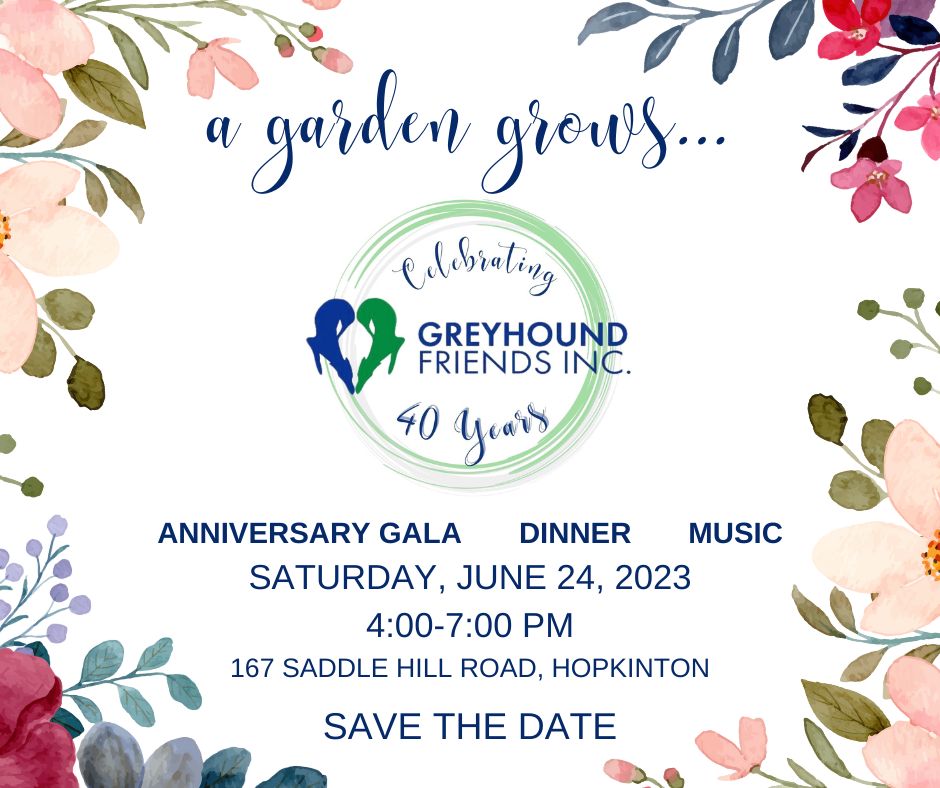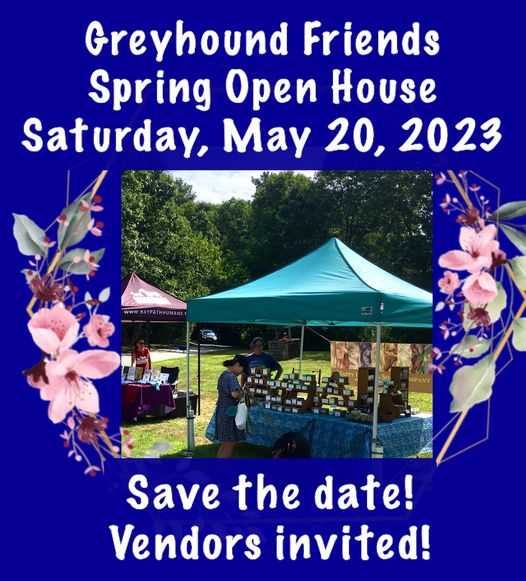 What's New:
Greyhound Friends Turns 40! Celebrate with us on June 24, 2023
Greyhound Friends was founded in 1983 and this year we're celebrating 40 years in dog adoption and advocacy. Over 10,000 saved, thanks to generous friends and partners in the US and overseas.

Because of you, we are here for dogs who need us. Let's save 10,000 more together.💙💚
Save the date to come celebrate with us on Saturday, June 24, 4-7pm at Greyhound Friends. Stay tuned for more details, sponsorship and ticket information, coming soon.
Spring Open House, May 20
Please save the date and plan to join us for Greyhound Friends' Spring Open House, 10am – 2pm on Saturday, May 20, 2023. Free admission, vendors, music, refreshments, silent auction 7 raffle, visits with adoptable dogs & more! Dogs (on leash and UTD on shots) are welcome.
Interested Vendors: please email greyhoundfriends.office@gmail.com to reserve our space.
Know other vendors we should invite? Please let us know and send them our way!
Volunteer Opportunity: Trainer/Behavior Specialist
Greyhound Friends has a new volunteer opportunity for a local person with experience in positive dog training and behavior. From time to time we have a kennel resident who would benefit from some consistent training as they transition to becoming a family pet. A skilled trainer would be a big help, on an as-needed basis, to lay a solid foundation and aid the kennel staff and regular volunteers in reinforcing the learned behaviors.
If this person could be you, we'd love to talk to you! Please contact Terri at info@greyhound.org or 508-435-5969 (Sat-Tues). Thank you!
Read the Winter 2022-23 Newsletter
Click to download the PDF. We hope you'll take a few minutes to read the stories we've compiled for you: Looking Ahead to 2023 – New Volunteers – Kennel Upgrades – International Transport News – A Meaningful Bequest – And More – Want a hard copy by mail? We'd love to send you one. Just email your address to greyhoundfriends.office@gmail.com.