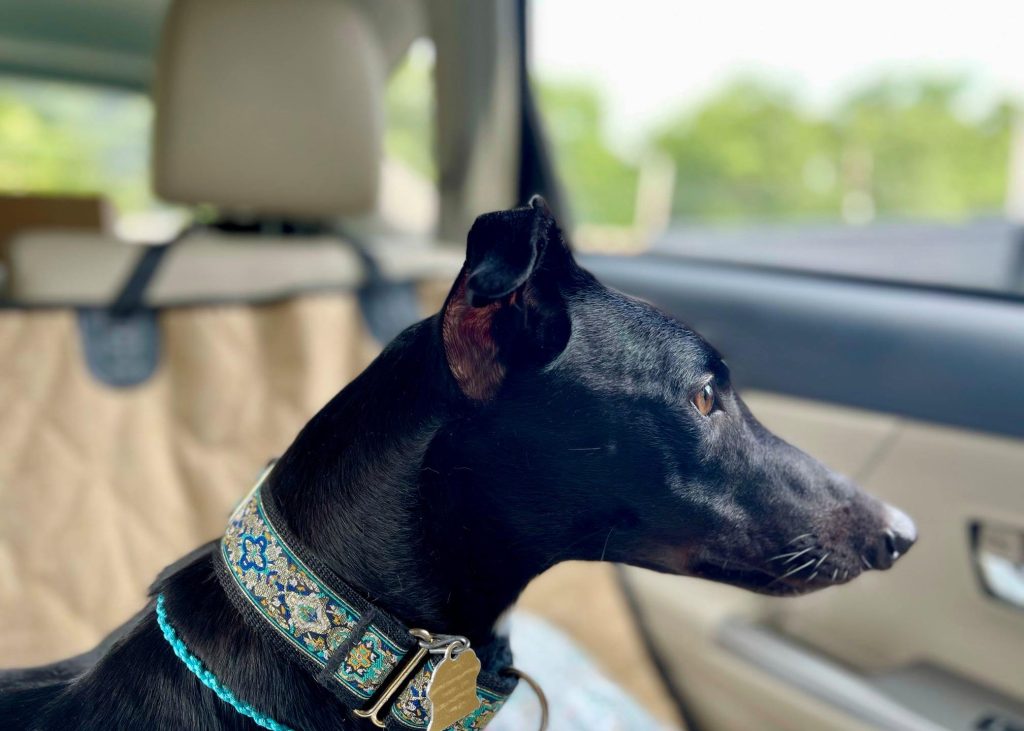 Welcome!
Greyhound Friends is a 501(c)(3) nonprofit organization and dog adoption shelter based in Hopkinton, Massachusetts. Founded in 1983, we are dedicated to placing greyhounds and other dogs in responsible, loving adoptive homes, as well as educating the public about the greyhound breed and generally promoting animal welfare through educational & outreach programs.
Consistent with this mission, over the past 35 years Greyhound Friends has grown to include a community of adopters, greyhound rehoming advocates, and dog welfare supporters working locally, nationally, and internationally. Through the dedicated efforts of its staff, volunteers, and supporters, the organization has rehomed over 10,000 dogs.
Thanks to the generous support of our donors and sustainers, the Greyhound Friends adoption kennel reopened for adoptions in 2019, after a comprehensive upgrade of the facility.
We invite prospective adopters to download and complete a Preadoption Application and schedule a visit to meet our available dogs. Greyhounds, sighthounds, and mixed breed dogs are arriving on a regular basis. Our adoption fee is $450 for domestic dogs and $650-$1000 for international dogs depending on transportation costs.
Join our email list and follow us on Facebook or Instagram for the latest updates and news.
Contributions in any amount are greatly appreciated. Please consider becoming a Sustainer by making a monthly contribution, automatically through PayPal. Thank you!
Greyhound Friends is committed to creating a diverse environment and is proud to be an equal opportunity organization. All qualified applicants will receive consideration without regard to race, religion, gender, gender identity or expression, sexual orientation, national origin, genetics, disability, age, or veteran status.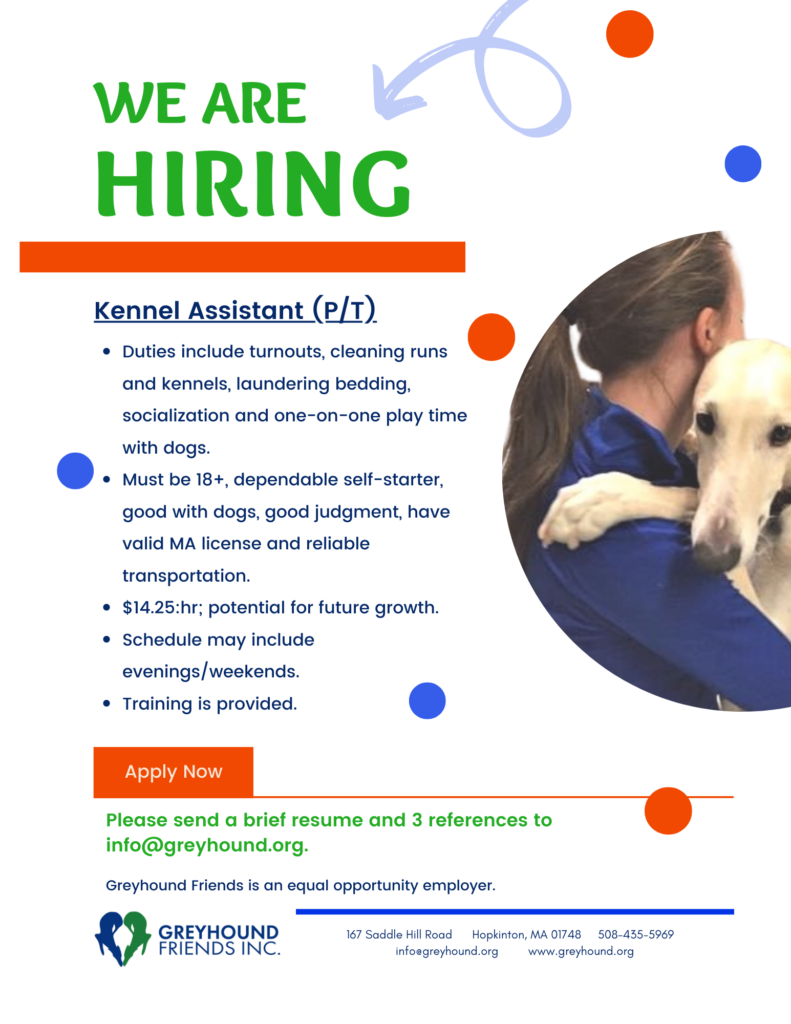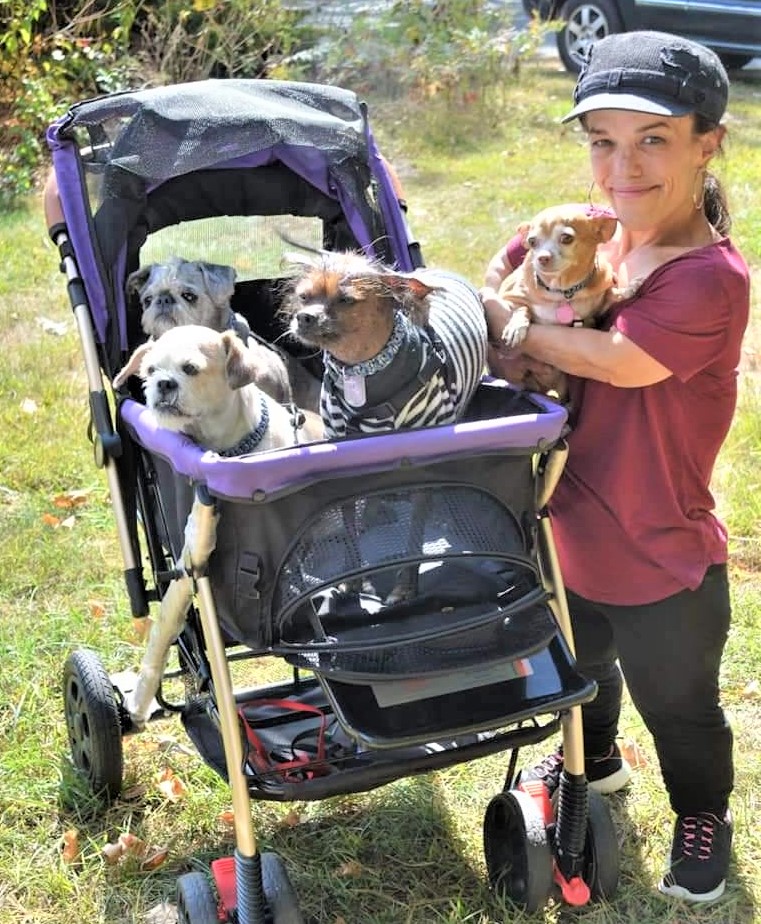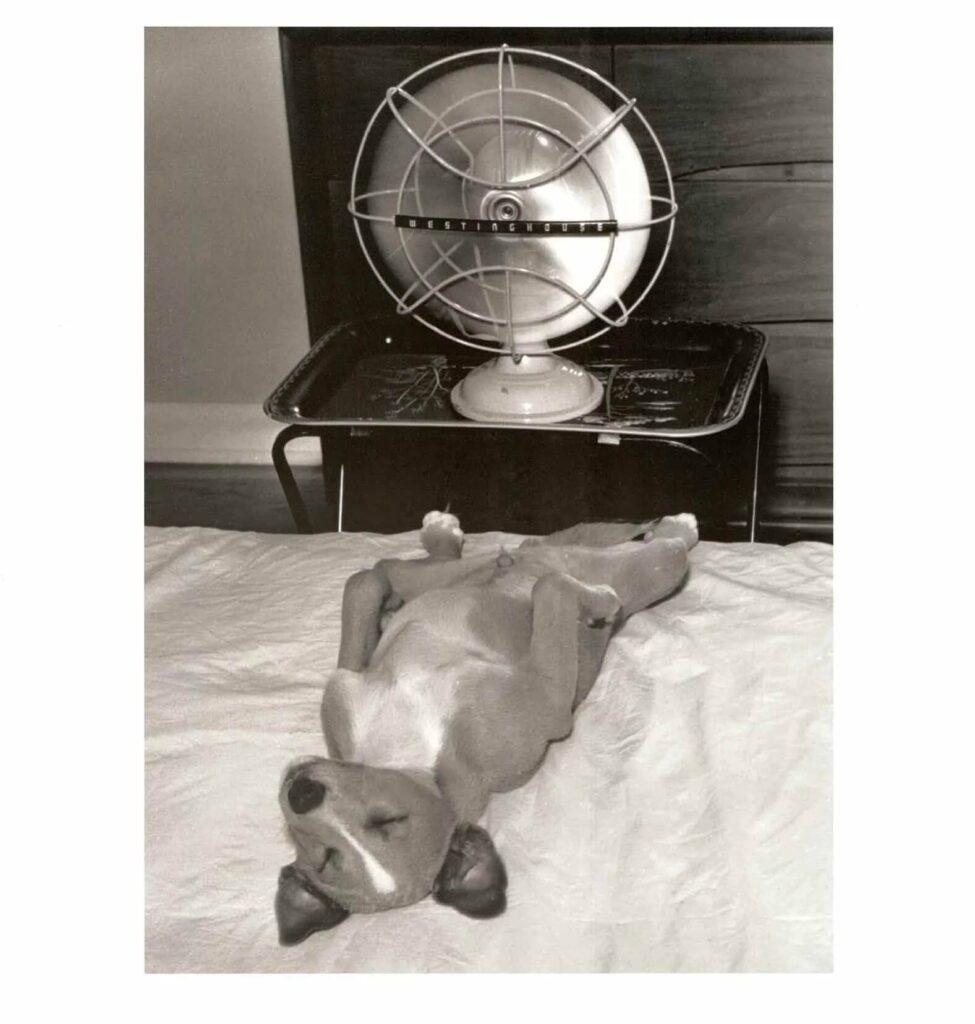 What's New:
All Are Invited to Fall Open House
Current and past adopters, supporters, neighbors and friends are all invited to attend our Fall 2022 Open House on Saturday, September 24, 10 am to 2 pm!
The day's activities will include visits with adoptable dogs, music, refreshments, a silent auction & raffles, vendors, the Not Quite Westminster Dog Show & Costume Contest (bring a costume to enter!), a remembrance ceremony, "pup art," pet photos, and information on our ongoing work helping sighthounds and other dogs.
Current vendors include: Fluff It! Mobile Pet Spa – Happy Hounds Soap & Handcrafted Plant-Based Body Care – eLowDeSigNs Handmade Greeting Cards – Classy Couch Potatoes Custom Collars & Houndwear – Empress Tarot Readings – Gemini Dog Training
The event is free and open to the public. All dogs are welcome, on leash (not retractable please) and in owner's full control. Children must have adult supervision at all times. Please remember to bring tick protection for both people and dogs. We hope to see you!
As we do at every Open House, at noon we will hold a Remembrance Ceremony in our Memorial Garden. If you've lost a special dog friend since we last gathered and you would like their name included in the ceremony, please email smelhado@comcast.net to add them to the list. The deadline for inclusion is Friday, September 23. ***Please note: you should receive an acknowledgment email that your request was received. If you do not receive a response to your email, please let us know right away. We do not want to leave your loved one off the list inadvertently.***
We're Hiring!
Do you live in or close to Hopkinton and love dogs? Want to pick up a few hours a week doing rewarding work? Greyhound Friends is hiring a Part Time Kennel Assistant.
We're looking for a reliable, independent, hard-working dog lover. 💙💚 Duties include turnouts, cleaning runs and kennels, laundering bedding, socialization and one-on-one play time with dogs. Must be 18+, dependable self-starter, good with dogs, good judgment, have valid MA license and reliable transportation. Pay is $14.25:hr; potential for future growth. Schedule may include evenings/weekends. Training is provided.
Please send a brief resume and 3 references to info@greyhound.org. Greyhound Friends is an equal opportunity employer.
September Golf Tournament and Ball Drop Raffle Will Support Kennel Insulation Upgrade
Huge thanks to Kristine Fox and Burt's Brigade, and of course to all the tournament participants, ticket purchasers, generous sponsors and volunteers for helping to make the September golf fundraisers a success. Everyone worked so hard, most especially Kristine, who kept her eyes on the prize through several setbacks – job well done!
The numbers are tallied, and net proceeds are over goal to cover the attic insulation project that will help reduce our heating and cooling costs!
On top of that, we're deeply grateful to the generous prize winners who re-donated some or all of their winnings back to Greyhound Friends. Thank you so much, from the dogs. 💙💚
The Summer Campaign Is Almost Over, and We Need Help!
Friends, support is urgently needed for the bills we're incurring just to keep our kennel dogs happy and comfortable as they wait for their forever homes to find them. The electric bill topped $1000 in July, and we're expecting the same for August as we wait to get through heat wave after heat wave.
Please help if you can. No matter the size, your contribution is needed to keep our doors open and adoptions moving along.
You can make a secure online gift in any amount by clicking the PayPal button above, or you may prefer to send your check to Greyhound Friends, 167 Saddle Hill Rd., Hopkinton, MA 01748
THANK YOU for your compassion and kindness. Greyhound Friends continues to be there for dogs who need us – and your support is what makes that possible.